Steadily "Creating a Management Foundation with Emphasis on ESG" aiming to become a truly global company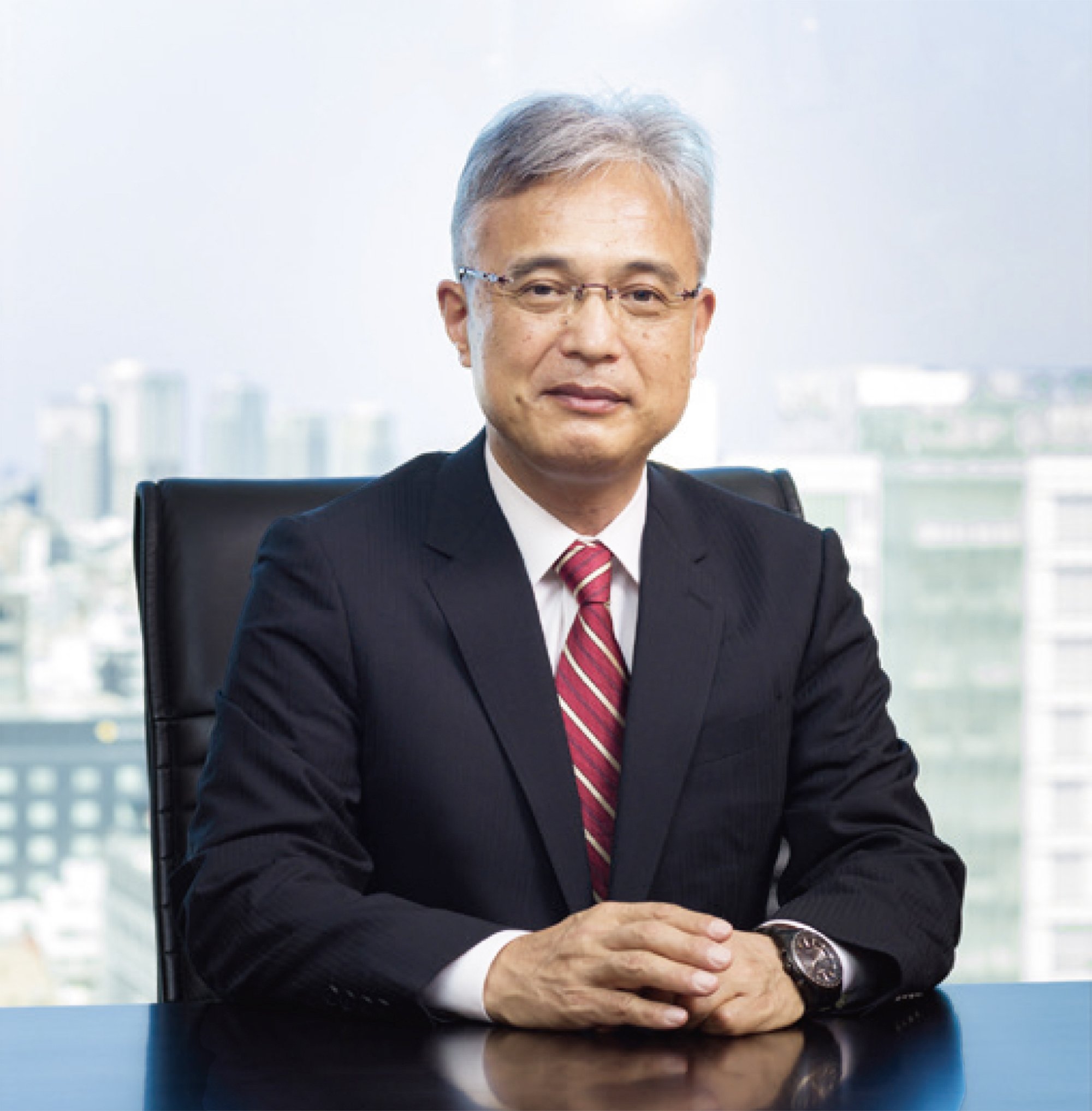 November 2022 President and CEO

In recent years, the global situation has been characterized not only by problems such as the longstanding issue of environmental conservation, but also by many unpredictable events, such as supply shortages due to conflicts and the COVID-19 outbreak. It is not difficult to imagine that challenges for corporate management will continue to intensify going forward. In order to fulfill our responsibilities as a company and continue to grow sustainably in this unstable environment, we must not only pursue our own profits, but also manage our business so that we are able to fulfill our social responsibilities in all of the countries we operate in. Although the business environment surrounding our company is changing dramatically along with changes in society, our vision of the JCU Group as "A Global Company Capable of Sustained Growth" remains unchanged. In addition to contributing to the SDGs to realize this goal, we continue to focus on "Creating a Management Foundation with Emphasis on ESG," one of the basic policies of our Medium-Term Corporate Plan.
First of all, in the domain of "Environment," we engage in ongoing efforts to reduce greenhouse gas emissions to the greatest extent possible. Large format solar panels have been installed on the roof of our Hubei Plant in China (Xiantao, Hubei Province) where operations began in FY2020, and they currently generate approximately 40% of the plant's maximum electricity consumption. In Japan, we plan to install additional solar panels at the Niigata Plant (Joetsu City, Niigata Prefecture) by the end of FY2022 which will provide approximately 60% of the electricity used at the facility. In addition, business sites are replacing their air conditioners, lighting, and other equipment with energy-efficient models to reduce their electricity consumption. Our development division is making steady progress in their development of environmentally conscious products because we believe that environmentally friendly products will be the driving force in our markets going forward.
Next, in the "Social" domain, we are focusing on human resource development, which is our top priority in "Creating a Management Foundation with Emphasis on ESG" Specifically, we have established a short-term overseas training program in FY2021. The program is mainly for younger employees, and our expectation is that through assignments to a short-term work experience at an overseas subsidiary, they will grow into talents who are able to think from a global perspective. In addition, the R&D Center employs skills matrices to develop career paths that enable the right person to be in the right place; right for both the individual and the company. The Sales Office has adopted the "Sales Force Development Activity Plan Progress Management Sheet" to raise the baseline of necessary employee skills. Another key issue is creating a work environment in which women can play a more active role. In addition to outside directors, JCU elected one new female executive officer in April 2022. We are committed to create a robust system where diversity is respected, and incorporating women's opinions into management is a key part of this.
Finally, under "Governance," we disclosed climate change-related information on the four themes recommended in the TCFD recommendations for FY2022 (governance, strategy, risk management, and indicators and targets as they relate to climate change risks and opportunities). In addition, we have prepared skills matrices of directors, and disclosed these in our corporate governance report. We will further improve management transparency through these disclosures of the appropriateness of director appointments. In order to strengthen our governance, we will continue to make improvements and carry out measures as a company based on these actions.
The JCU Group values our connections with all of you, and will continue to grow sustainably and strive to become a truly global company with gratitude and the spirit of cherishing encounters as if they were "once in a lifetime."